Bavaria: the Travel into the country of Legends
"Bayern Tourismus Marketing GmbH, Altair-TV, Cultural association New Acropolis, 2007

Bavaria...The noble Vittelsbach's family governed that country during many long years. Connoiseurs of the beauty, they attended to the art and the constructions. Their Court became one of the magnificent in Europe. Crowned in 1864 King Ludwig II dreamed to bring back to life the lofty knight ideals. Today his castles and palaces are the perls of architecture, which attracts attention of a great many tourists, as if the King-Dreamer itself invited us to the journey through his country of legends.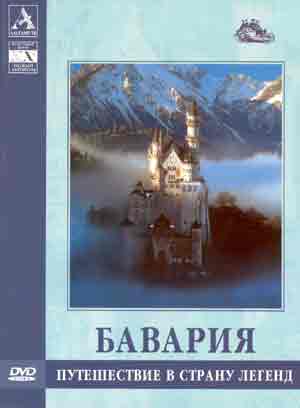 Tracklist: (click to donload MP3)
(All tracks are combined together as the single suite)

Alpine suite (film version) combined soundtrack
Credits:

Composed and orchestrated by Vyacheslav Serzhanov
Conducted by Sergey Skripka
Performed by the Russian State Symphonic Orchestra of Cinematography
Recorded and mixed by Vasily Krachkovsky at "Mosfilm" studio, Moscow